Shamá Method® Symposium
Shamá Method® reliability and results has over the years been evaluated by physicians and professors. The method has been presented at medical seminars, institutes and plastic surgery congresses. Click on the images below for more information.

Karolinska Sjukh. 1996
Karolinska Sjukh. 2009
Sahlgrenska sjukh.
Nobel Forum K.I.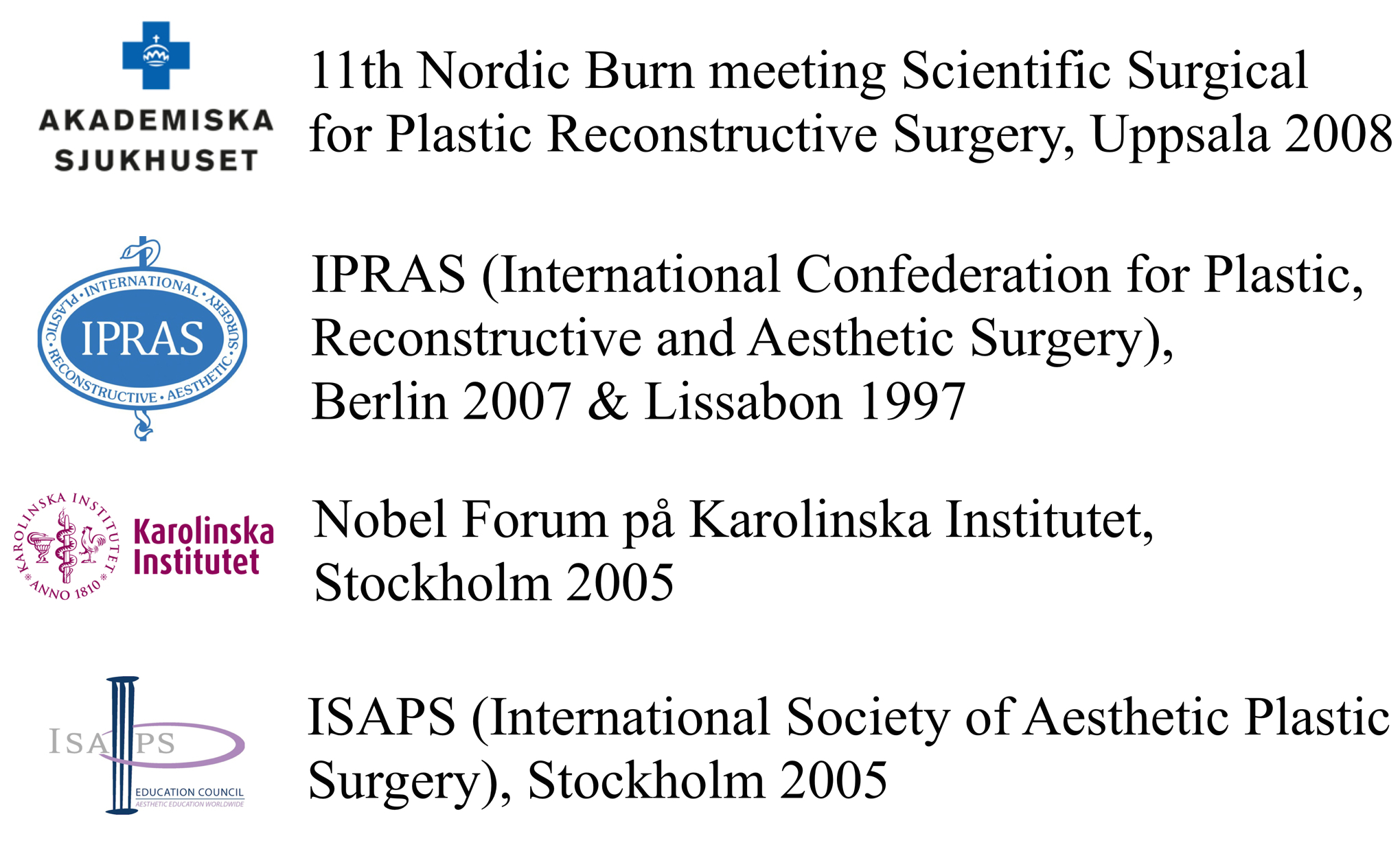 ISAPS
Galderma
Karolinska sjukh. 1997
Karolinska sjukh. 1997
Nobel Forum of the Karolinska Institute Stockholm, IPRAS, ISAPS, Uppsala University, Karolinska and Sahlgrenska University Hospitals etc. has recognized Shamá Method® as an effective and gentle method developed to treat scars and other skin complications with lasting results and no side effects.
Shamá Clinic has since 1985 treated many people with scars and other complications who have had great results with our unique treatment method. With 1000's of documented treatments, we can with certainty confirm that our method removes, alternatively corrects scars by 50 to 90%. Patients referred from Swedish county hospitals and foreign medical facilities are continuously sent to Shamá Clinic for treatment.
Shamim Malik developed the Shamá Method® in collaboration with several Nordic plastic surgeons. The method was evolved to aid people with disfiguring scars and skin lesions who did not feel at ease with their body and mind. Many times, surgical procedures are required i.e. at injury or congenital abnormality, but the surgeon's work to reset the body's function is not always enough from the patient's perspective. Supplementary methods and treatments on face and body were requested by patients whose confidence and lifestyle had been affected, especially when scarring on visible places emerged. A combination of procedures that considered both the functional and the aesthetic aspects needed to be developed to improve client's' appearance and quality of life – the result was Shamá Method®. Read further about Shamá Method® here!