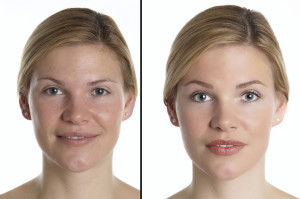 Fillers, Radio frequency & Laser
Shamá Clinic has a high demand on

Fillers & Injection

treatments which we have been doing for more than 15 years! The most popular is lip enlargement, but we offer much more, read more about it

here

!

Radio frequency

treatment has many useful functions.
With Laser treatments, we can offer two popular types: Hair removal IPL laser and for Tattoo removal Q-switch laser.
Fillers & Injections
For Lips, Wrinkles, Skin Rejuvenation and Face contouring
At Shamá Clinic we work with different fillers and injection treatments, but mostly with Restylane, a Swedish product which is in high demand in the business. A filler injection is a volume enhancing treatment. With this product, one can enhance the shape and contour of the face. With age one loses collagen, that which gives the skin volume and smoothness. Injecting Restylane on the areas where there has been a loss of collagen, one can regain the youthful appearance once again. Fillers can also be used for enhancement of facial features, for instance thin lips can be transformed to fuller sensual shapes. The possibilities for a brilliant and youthful look is endless.
Lips
For lips, we use Restylane Lip volume and Restylane Lip refresh that are specially developed to enlarge and shape lips. Lip volume is for those who wishes to gain volume and thus bigger or fuller lips. Refresh is for those who wishes to have a rejuvenating effect.     
Wrinkles
To smooth out wrinkles and lines on the forehead, around the mouth and nose as well as crows' feet we use Restylane Perlane. One can also treat certain types of scars like sunken acne scars or enhance facial contours with the product.   
Skin Rejuvenation
To enhance a skin rejuvenation that improves the skins elasticity, structure and glow we use Restylane Skin booster, Vital and Vital light. The products rejuvenate the skin  from within with a natural smoothnes. Skin boosters can be used to rejuvenate the face, throat and hands.  
Face Contouring
To regain volume loss in the face with a natural result, we use Restylane SubQ. By carefully filling the cheeks and chin with the product, the facial features will appear more countered and vital. SubQ can also be used to contour the nose and jaw line.
How long does the result last?
The result of a treatment lasts a while but is not permanent. The body absorbs the whole filler content after approximately 6-12 months. With repeated treatments, the desired effect gets extended by time and thus, the treatment lasts longer.
How much does it cost?  
See our extended price list for Fillers & Injections here!
Does it hurt?
There is a sting sensation as one injects the needle through the skin tissue. However, the degree of pain is subjectively experienced form person to person. We do use an anesthetic balm for the sensitive areas.     
To think about before an injection treatment
To minimize the risk for eventual bruising at the injected area we recommend that you avoid medicines or products that contains acetylsalicylic acids.  You should also avoid omega 3 and 6, vitamin E atleast two weeks before treatment.
Radio frequency /Thermalift
A radio frequency or Thermalift treatment goes deep under the skin without any surgical procedures or incisions with the help of radio frequency waves, so called thermalift in medical terms. A pain free and harmless treatment that has been used for more than 70 years in the medical field. RF technology is the only non-surgical treatment that has clinically documented effect.
RF has several useful areas. It suits those who desire a smoother skin, wrinkle and cellulite free skin by stimulating collagen development. Aching muscles and joints is treatable with RF because of the generated heat that stimulates the blood flow and oxidation. RF treatment does not require time to work or heal. It gives a good result and relief instantly although multiple sessions are necessary for a satisfying end result.  
RF treats skin complications such as:
Sagging and loose skin

Wrinkles and fine lines

Cellulites

Stretchmarks

Scars and acne scars

Burn injuries

Pigment spots and discoloring
RF can also treats pain and discomfort such as:  
Aching muscles, tendons and joints

Tennis elbow

Arthritis
Shamá Clinic & Radio frequency treatment
For more than 15 years, Shamá Clinic has treated with the RF in combination with our own methods and products. This is to improve the healing process and to treat those who suffer from physical pain. We have with RF treated many patients throughout the years with great and well documented results. Patients from all over Scandinavia are coming to us because of scar and other skin complications. RF treatment is used in combination with the Shamá method® treatment on those who have skin injuries and have not properly healed. Different hospitals are remitting patients with severe skin injuries after surgical procedures, cancer and burn injuries to Shamá Clinic for treatment.    
How does RF work?
Radio waves generate heat which heats up the deep part of the skin and this stimulate collagen production. RF makes the blood circulation and oxidation to increase, this reduces the liquid accumulations thru lymphatic drainage. Fat cells are also effected by RF thru the heating up of the water molecules in the tissue, this increases the metabolism which makes the fat cells to decrease in size. The direct effect of a treatment is skin tightening and pain relief in injured areas. The long term effect of RF treatment is that collagen fibers are developed which brings smoothness, reduction of wrinkles and cellulites, fresh looking glowing skin and a youthful appearance etc.       
How many treatments are needed for a visible effect?
After only one hour, from the first treatment there are visible results. For a satisfying result, we recommend between 4-6 treatments depending on the intention of the RF treatment and body area. The time of a treatment is around 25 minutes long.    
Who much does it cost?  
See our extended price list for Radio Frequency treatment here!
Maintenance after a RF treatment
After a treatment, a redness may appear that can last for a few hours. One should avoid physical activity the same day as one is treated with RF. We recommend that one avoids the sun the first days and use sunscreen protection for best result.